Key Stage 1
On this page you will find information and updates for Circinus, Chamaeleon, Scorpius and Sirius classes.
Gallery
Bird Feeders 19 March
Today we have made bird feeders. It was very sticky and yucky but good fun!
Wobbly Egg update
Our egg is wobbly! When we checked today, the egg was translucent and squidgy. It even bounced!
Wobbly Egg
We are doing the wobbly egg investigation in Sirius class this week. Yesterday we put a raw egg in a bowl of vinegar and watched as lots of bubbles formed on the surface of the egg. Today the outer layer of shell seems to have gone!
Rainbow Rain
We have completed the 'Rainbow Rain' experiment. We filled a jar two thirds full with water, added shaving foam on top and then dropped food colouring on top using a pipette. This created rainbow rain!"
Boats 13 March
We have been busy this afternoon with our Science activity to design and make a boat. Our parents joined us and were a great support to all of the children. We had a fantastic afternoon and here are the final products! We will continue testing them next week and announce the winners soon.
Play Doh 9 March
Scorpius used play doh to practise bending, squashing, twisting and stretching ready for a science investigation!
World Book Day 5 March
Last week we celebrated our favourite books. Miss O'Dwyer told us about her favourite book and we brought some of ours in to share with our friends. We then dressed up some potatoes as our favourite book characters! Can you guess who we've made?
Year 1 had great fun last term exploring castles 26 February
Year 1 had great fun exploring 2D shapes 26 February
Visit from Steve 26 February
Steve is our reading patron and year 2 had a workshop with him this morning. Steve read us one of his stories and talked to us about how important it is to edit and redraft our writing.
Shared reading 25 February
Year 6 came to read their Harry Potter stories to us. We enjoyed hearing them and told them which parts we liked best. Then we shared our Supertato teddy instructions and Year 6 gave us tips to improve our writing!
Superhero Day 14 February
We have had an amazing Superhero Day in Sirius Class today. We have practised our superhero poses and had great fun on the assault course through the city: climbing buildings, stepping carefully across the Bog of Eternal Stench, crawling through the Underground Terrain and practising our high kicks to try and knock down a wall. We have also had time to paint and do some writing too!
Scorpius are having a brilliant Superhero Day! We've written about our powers and tackled a superhero assault course.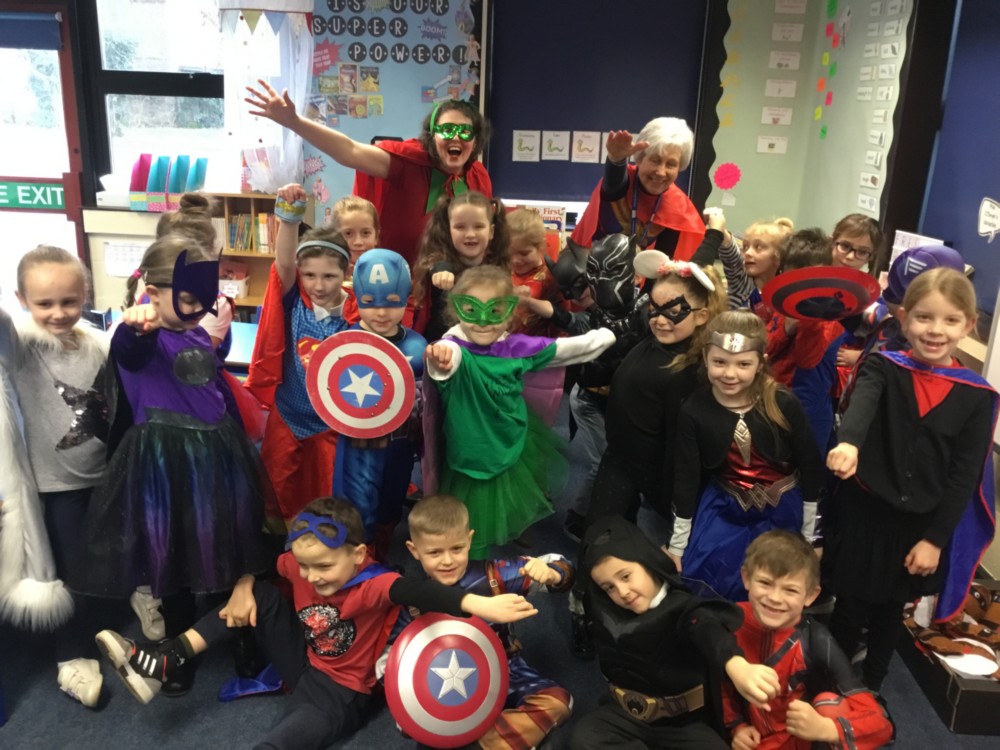 Ordering Events 31 January
This morning Scorpius have been ordering events in the Supertato stories. We worked in teams to read what happened and number the events.
2D Shapes 29 January
In Maths we have learned about 2D shapes and their properties. We investigated lines of symmetry by folding paper shapes.
Supertato 29 January
In Year 2 this term our topic is Superheroes. We read the story 'Supertato' and acted it out. We used facial expressions to show how the vegetables felt when the Evil Pea was causing mayhem!
Superhero Stories 24 January
Sirius class have worked incredibly hard today to create their final draft of their superhero stories. Mrs Lee was blown away with how much effort the children put into forming their letters correctly and making sure their work was neatly presented.
Here are just a few examples.
Walk around Long Sutton 20 January
Today Sirius took a walk around Long Sutton. We used a map to help identify landmarks, discussed the use of a key and created symbols for landmarks.
What happened? 15 January
Sirius class arrived this morning to find destruction in their classroom! The poor food items have been attacked and the classroom was ransacked. Which evil villain could have done these terrible things? And who will save the poor foods in distress?
Space research 3 December
Scorpius are enjoying learning about space. Today we did some research about the solar system. We had to read carefully to check we understand what we've read, so we can write a report about the solar system next week!
Attendance Teddies 2 December
Scorpius are very excited this morning. We won both the attendance and punctuality teddies for EYFS/KS1 this week! These were presented in assembly. Well done everyone!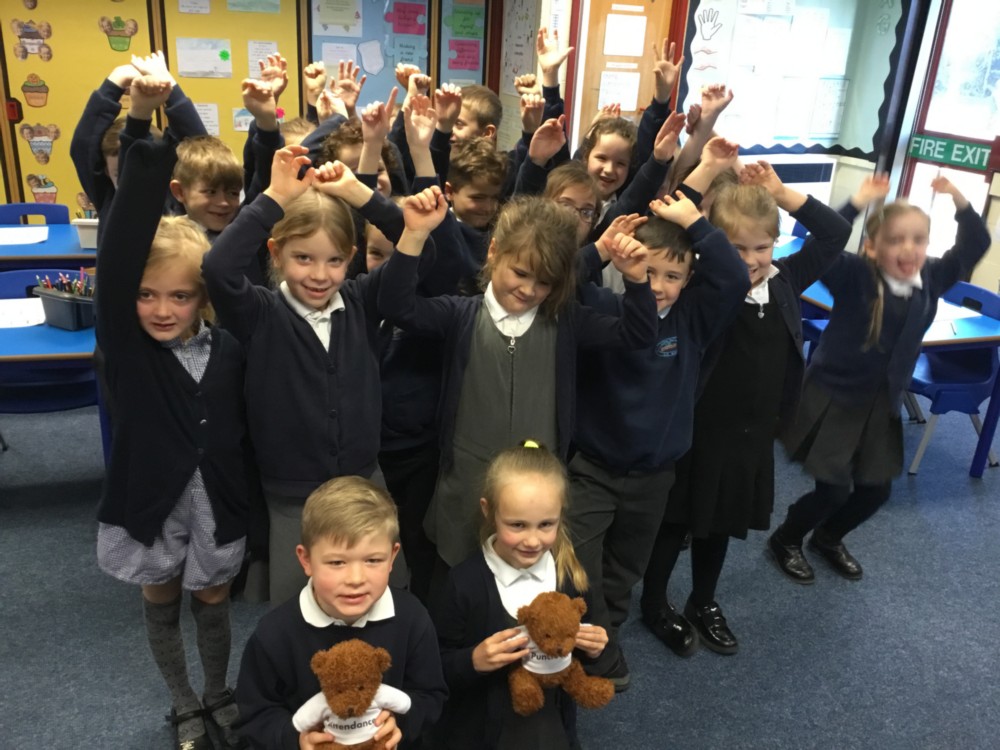 Neil Armstrong 2 December
Scorpius have been learning about Neil Armstrong and why he is significant. We wrote a fact file about him.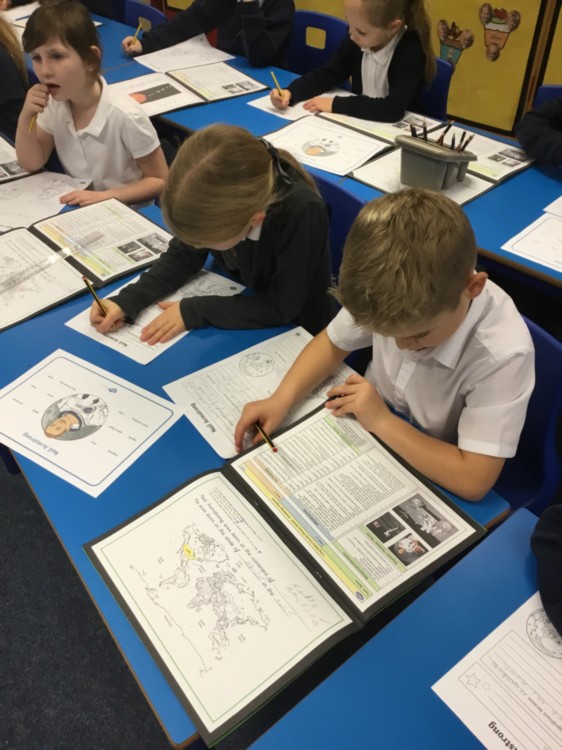 Play Doh Maths 29 November
Year 1 have enjoyed learning to subtract practically using play doh.
Animal rescue 19 November
Paddington has let all the animals in the zoo escape and Year 1 are on a mission to help! If you see any of the animals we describe let us know because we need to get them back to safety!!
Missing Number Problems 19 November
Year 1 have been using the part whole model to explore missing number problems.
Crossing the road 19 November
Today Scorpius were visited by Mrs Taman from the Lincolnshire Road Safety Partnership. We learnt how to cross the road safely and went for a walk around Long Sutton to use our new skills. We're now brilliant at 'stop, look, listen, think!'
Anti-Bullying 15 November
In Jigsaw we have been thinking about anti-bullying. We acted out scenarios and then considered how we could help solve the problem.
Finding out about the planets 15 November
As part of our space topic, Scorpius used the iPads this week to find out amazing facts about the planets. The children then used what they learned to design a setting for a story based on 'Man on the Moon: A Day in the Life of Bob.'
Bingo 11 November
Scorpius have been practising their addition and subtraction skills. We played bingo by rolling three dice and finding the total of the numbers we rolled.
Anti Bullying Week 11 November
Year 1 have loved decorating their odd socks for Anti Bullying Week and learning about how we are all different and should love each other for our differences.
Number Bonds within 10 6 November
Year 1 have been learning to make number bonds for numbers within 10.
Art 6 November
Year 1 have enjoyed creating their self-portraits.
Guy Fawkes 6 November
Year 1 have been learning about Guy Fawkes and the gunpowder plot.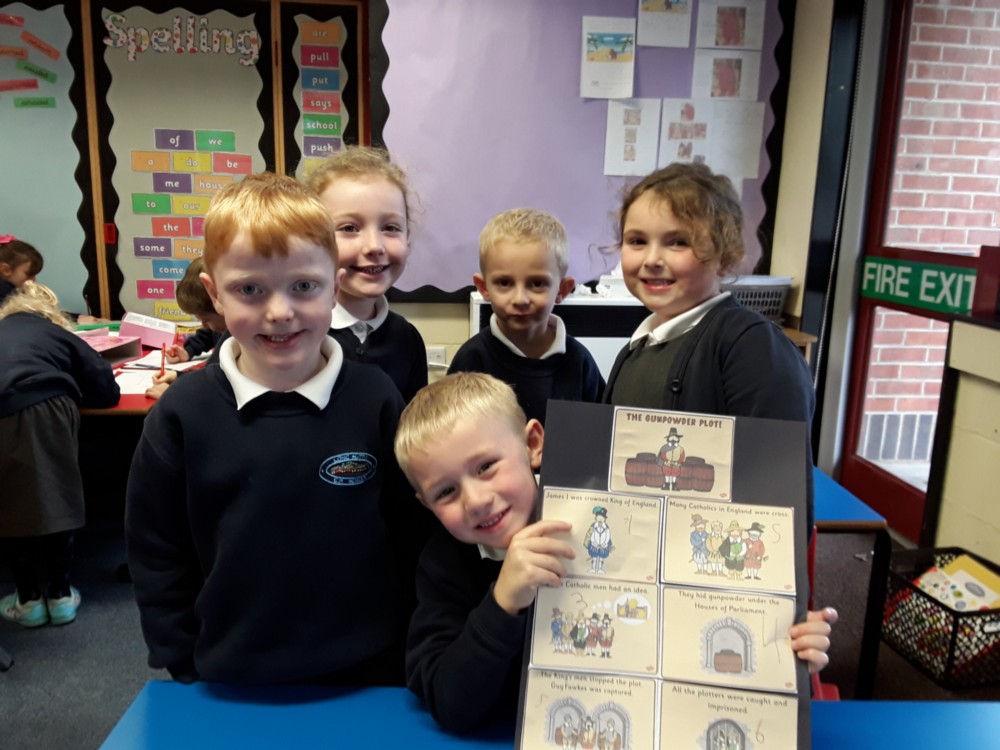 Maths 6 November
Year 1 have been building numbers and looking at one less and one more.
Year 1 have been looking at using the more than and less than symbol
Sirius Class's Bug Hunt 1 November
Sirius Class Practising Clay Skills 1 November
Washing Our Hands 31 October
Scorpius are learning about keeping healthy. Today we investigated germs and talked about why washing our hands is so important. We left glitter germs everywhere to see how quickly they spread! We've also written some instructions to tell Reception children how to wash their hands properly.
Continents and Oceans 11 October
Scorpius class have been learning all about continents and oceans. This week they found out about the equator and the poles, and used atlases and maps to locate hot and cold countries.