Key Stage 1
On this page you will find information and updates for Lynx, Chamaeleon, Scorpius and Sirius classes.
Scorpius Class: Outdoor Maths
Today Scorpius made the most of the weather and did their maths outside. We collected natural objects then worked in teams to represent what we found in a tally chart.
Scorpius class: Landmark Collages
This term we have been learning about Great Explorers. Mrs Lee and Miss O'Dwyer set us the challenge of finding out about some famous landmarks around the world, and we used what we learned to create silhouette artwork. We painted the skies with sponges then created the buildings with black paper. Can you guess the landmarks we chose?
Lynx Class – Printing
In Art, we were learning to create a repeating pattern through printing with different objects.
Lynx Class: Planting Beans
In English, we followed instructions to help us plant a bean. We are hoping to grow beanstalks as tall as Jack did in the traditional tale 'Jack and the Beanstalk'.
Scorpius Class: Tudor houses
Here are our brilliant Tudor houses we made as part of our home learning. We learned about the features of this type of house and included them in our models. Thank you especially to the parents who helped to make these amazing projects!
Scorpius class: the Easter Story
Today Scorpius learned about the Easter story and why it is significant for Christians. We talked about how Jesus was betrayed by Judas, crucified on Good Friday and that he was resurrected on Easter Sunday. Can you spot these words in our writing? We also tried to explain and extend our sentences with conjunctions.
Tudor Houses
This term we have been learning about the Great Fire of London. During home learning we learned about the features of a Tudor house,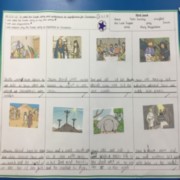 designed our own and then made a model of one with our families. We are blown away at the creativity of the children and families and it's fantastic to see such unique designs that all have the same specific features. Very well done to you all and massive thanks to your parents for helping with this!
Sirius Class
We have been very busy so far this term and have enjoyed making the most of the weather and being able to get outside.
Scorpius class: Poetry
One of our poems from the Spine document is 'On The Ning Nang Nong.' This week we have drawn pictures of what we think the Ning Nang Nong might look like, and we have practised reciting and learning the poem. It is a very silly poem and we loved it!
Pyramid writing
Scorpius class have been working hard on our spellings and this week we looked at how y can make a different sound. We practised spelling the word pyramid by dong pyramid writing!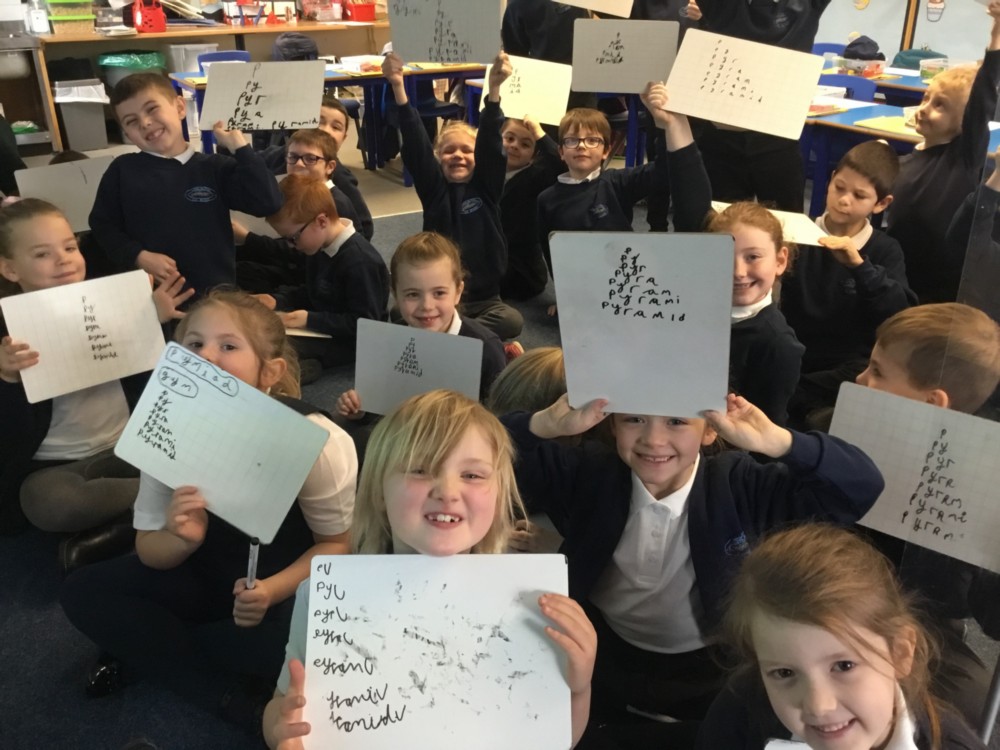 Year 2: World Book Day
Year 2 had a fantastic World Book Day! We celebrated the occasion by decorating potatoes to look like our favourite book characters. Can you tell who they are? We also had so much fun playing The Masked Reader, guessing who was reading a book from behind a disguise.
Christmas Dinner
Cinderella Panto
Scorpius class: Finished Moon Buggies
Scorpius class: Moon Buggies
To finish our Space topic, we are designing and making moon buggies! Yesterday we used the saws to cut our axles, and attached the wheels. Today we are using tin foil to make our moon buggies look more realistic.
Scorpius class: Christmas jumper day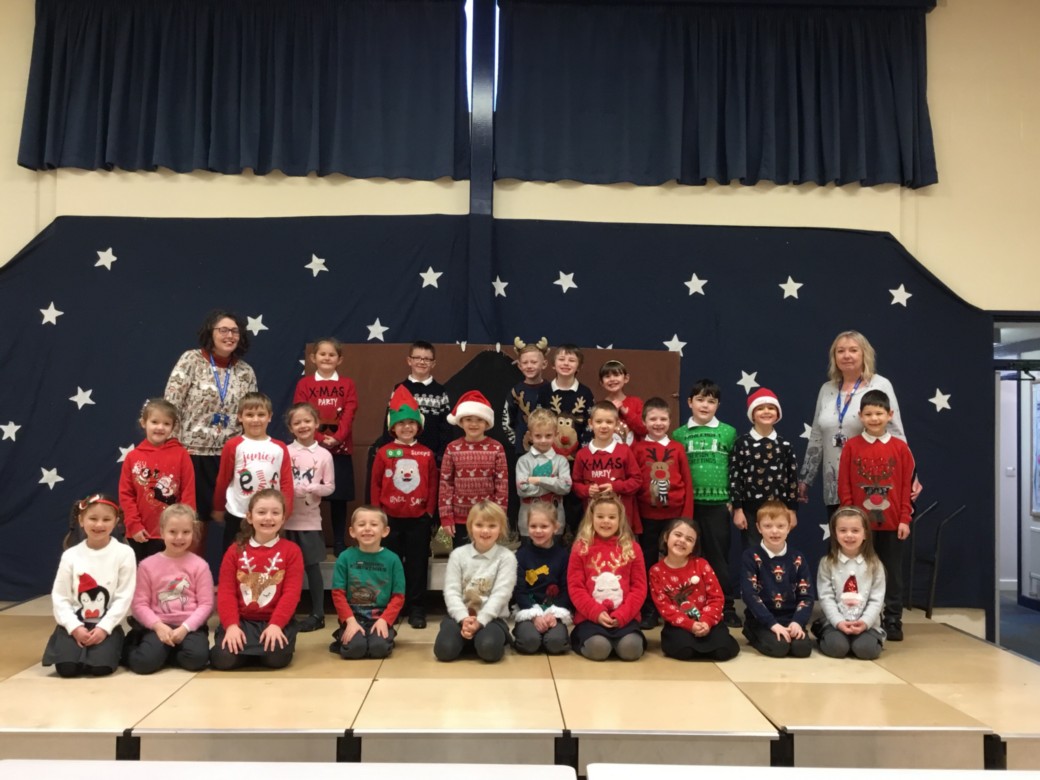 Scorpius look super in the Christmas jumpers today! We've enjoyed reception's nativity, having a Christmas cracker and eating our Chrismas lunch.
Happy Christmas Jumper Day from Sirius!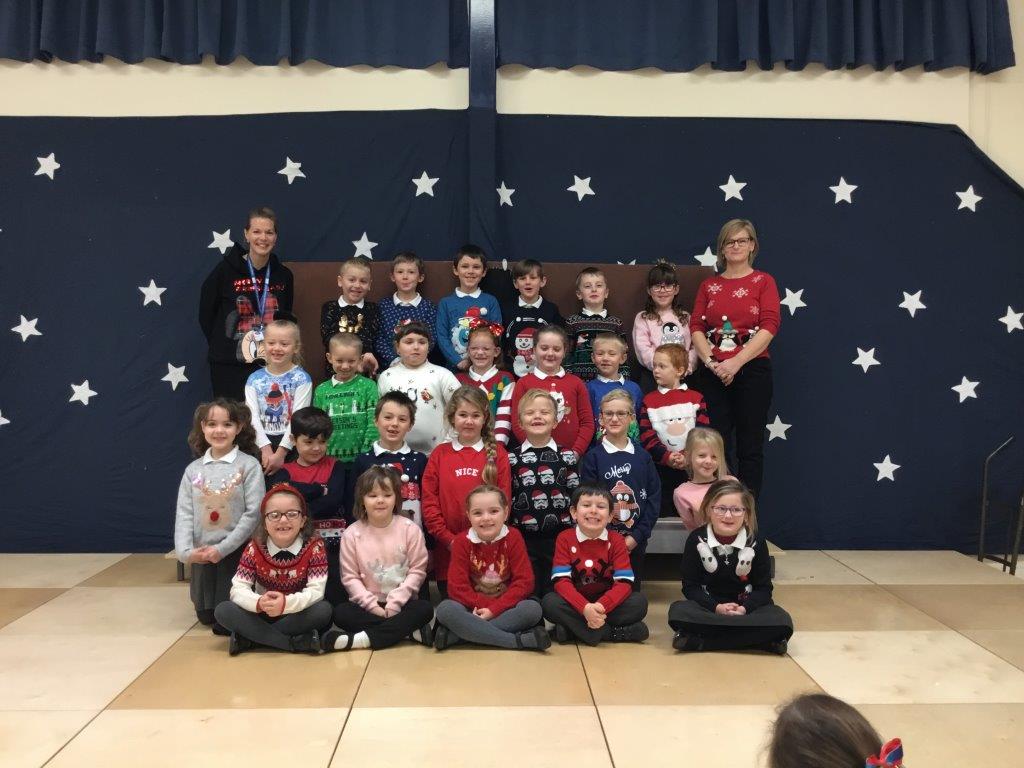 Scorpius class: Food Groups
This afternoon we have been learning about what a healthy diet is for humans. We sorted foods into our own groups, then sorted them into the five food groups: bread, rice, potato, pasta; meat, fish, eggs and beans; fruit and vegetables; foods high in fat or sugar; milk and dairy produce. We had some great discussions about foods such as gravy and Yorkshire puddings!
Sirius Class: Space Research
This morning we've been using the ipads and a range of non-fiction books to research about space, ready for writing a non-chronological report.
Sirius Class: Handwriting
We have been working hard this term on our handwriting. Today we wrote up our story about Bob going to Jupiter, with a particular focus on presentation on handwriting. Mrs Lee was super proud of us!
Sirius Class: PE
This morning we have been using all the skills we have learned over the past few weeks to have some fun races! We then linked our PE lesson to our Science work and considered how our bodies felt after exercising and why doing exercise is good for us.
Lynx Class: EMBRACE Challenge
As part of the EMBRACE Challenge we listen to the story Look Up read by the author Nathan Bryon. Then had a drawing lesson with the illustrator Dapo Adeola. We listened to the instructions and all had a go at drawing the cat from the story. We did a great job!
Lynx Class
As part of our on going science we went on a tree and leave hunt. We tried so hard to find all the different trees and leaves that we had a little fun in the fallen leaves at the end.
We are working hard every day in phonics.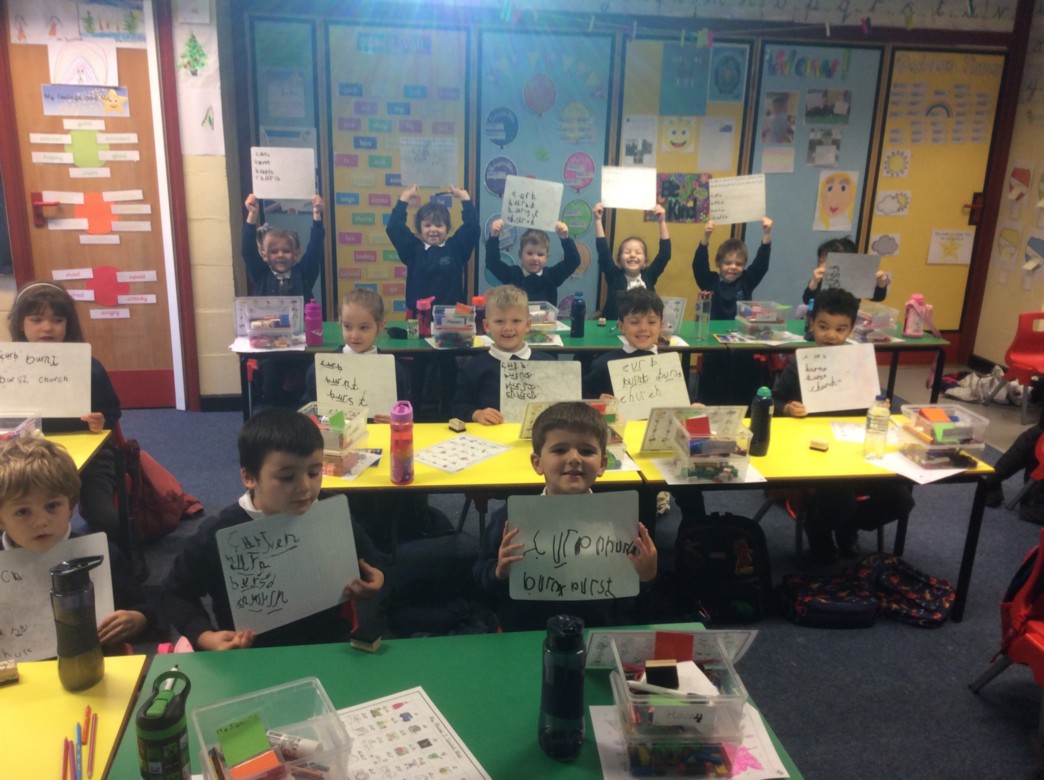 We were moving so much during our music session that some of us are blurry. We were working on finding the pulse and here we are moving to the pulse.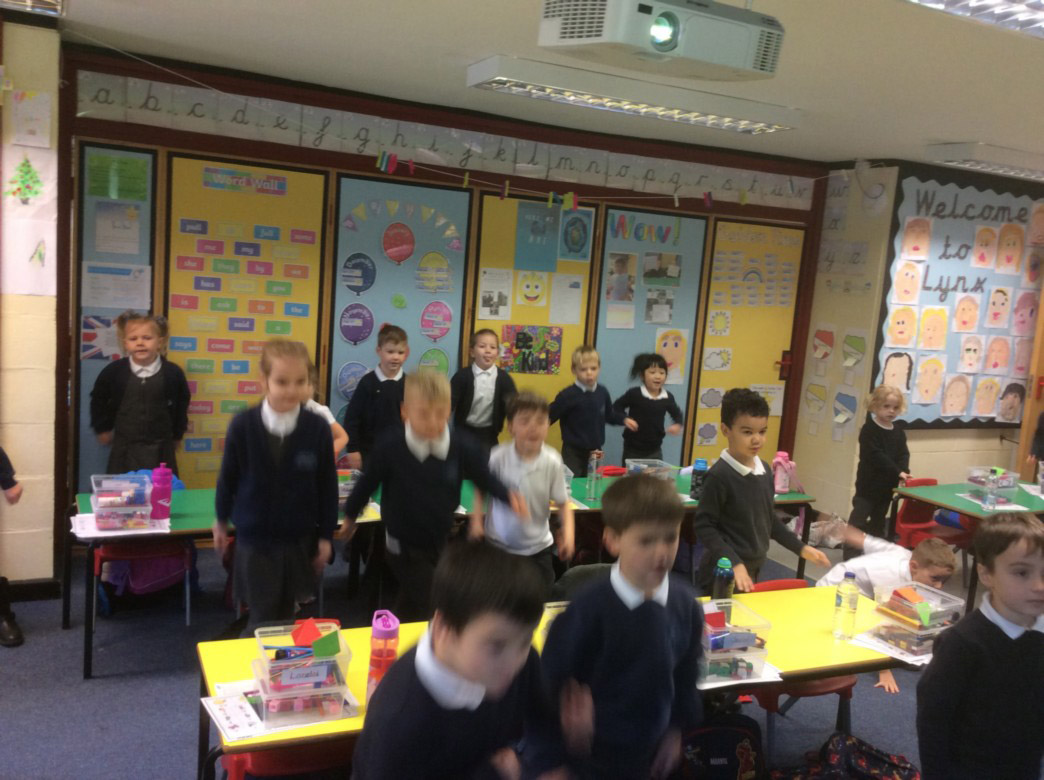 Scorpius Class: Dinosaur Sculptures
We really enjoyed making our sculptures of dinosaurs and are proud of our work. We used the skills we practised to make some amazing models!
Sirius Class: Dinosaur Sculptures
We have had so much fun this afternoon in Sirius class making our clay dinosaur sculptures. The children have done a fantastic job and really put into practise the skills they learnt earlier in the week. They are very proud of their finished product.
Clay techniques
This week in Year 2 we are going to design and make clay sculptures of dinosaurs. This morning we practised all the techniques we might need, such as pinching, rolling, shaping and flattening the clay.
Scorpius Class: Comparing number sentences
In maths today we were comparing number sentences using the greater, less and equals signs. We enjoyed using numicon and bar models to help us!
Lynx Class: Art
After building up our skills with a number of tasks, we finished the week by painting our self-portraits.
Do they look like us?
Sirius Class: Science and Maths
In Sirius class we have been working hard in Science to classify animals and consider how they are adapted to be able to survive in their environment. In maths we have been looking at fact families and using the inverse calculations to check work.
Scorpius class: Gigantosaurus
In English Year 2 have been working hard to develop our descriptions of settings. We rewrote the opening to the book 'Gigantosaurus' – can you spot our adjectives to describe the lava? (click on the pictures below to enlarge them)
Sirius Class: Hot and Cold Places
Today we have been learning about hot and cold places in the world. We learned about the equator and the North and South Poles and then used this knowledge to identify hot and old places on a world map in an atlas.
Lynx Class
Scorpius class: Greater and less than
We've been recognising which are the smallest and largest numbers, and using symbols correctly to show this.
Scorpius class: Partitioning Numbers
In Scorpius class we've been using base 10 to partition numbers into tens and ones, and writing this as a number sentence.
Sirius class: European Day of Languages
We have been learning about Russia for European day of Languages. We have listened to music by Tchaikovsky and have imitated the artwork of Kandinsky. We can't wait to see the finished product!