Foundation Stage
On this page you will find information and updates for Draco, Andromeda and Orion classes.
The Early Year Foundation Stage includes both our Nursery and Reception classes and we all work together to ensure the children have the best experience we can.
If any parents or carers wish to see their child's profile or contribute any suggestions about their child's learning or developments at home, please contact any of the EYFS staff.
We are always keen for parents to contribute to their children's learning profile. If you have something which you have observed at home that you would like us to know about, please use our Parent Feedback Form.
These could include experiences of family outings and celebrations or examples of ways in which they have demonstrated their learning at home.
If you have any questions or concerns please do not hesitate to contact your child's class teacher.
Gallery
Nursery Rhyme Week
This week Reception have celebrated Nursery Rhyme Week. We have focused on five key Nursery Rhymes:
Baa Baa Black Sheep
Row Row Row Your Boat
Incy Wincy Spider
Two Little Dickie Birds
Down in the Jungle
We have been learning the different Nursery Rhymes and about rhyming words. We have wrote our own version of Row Row Your Boat.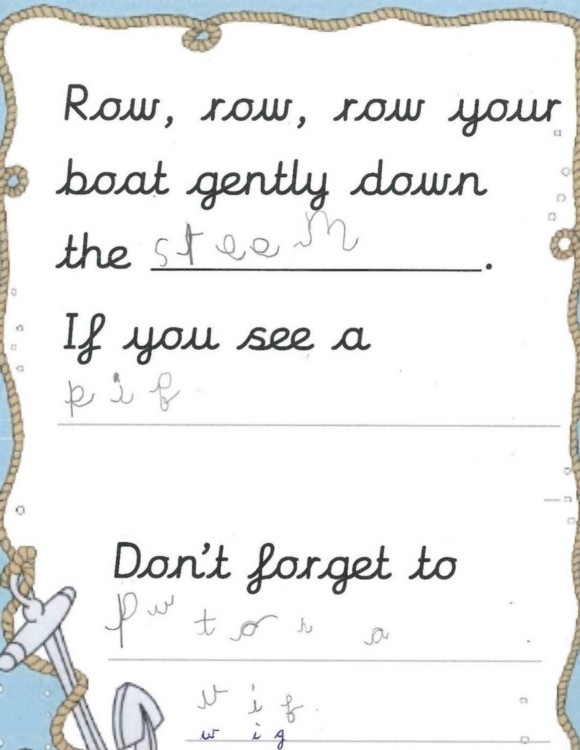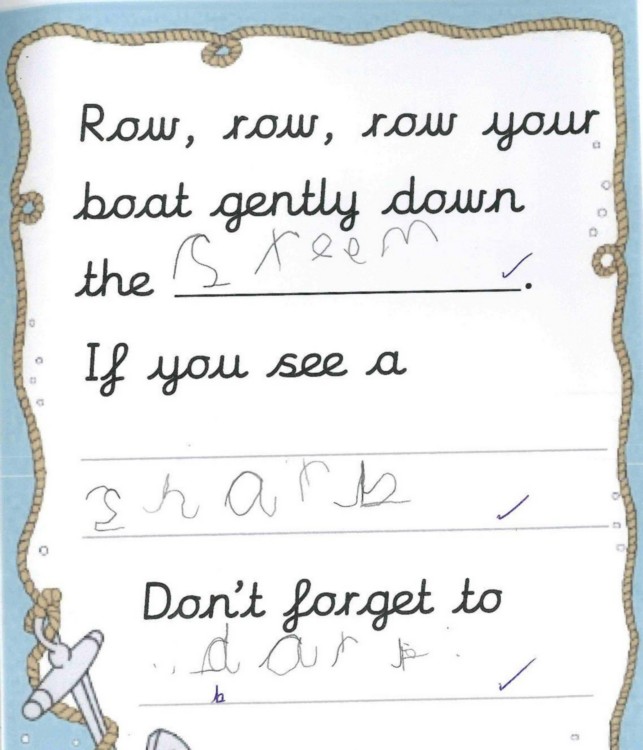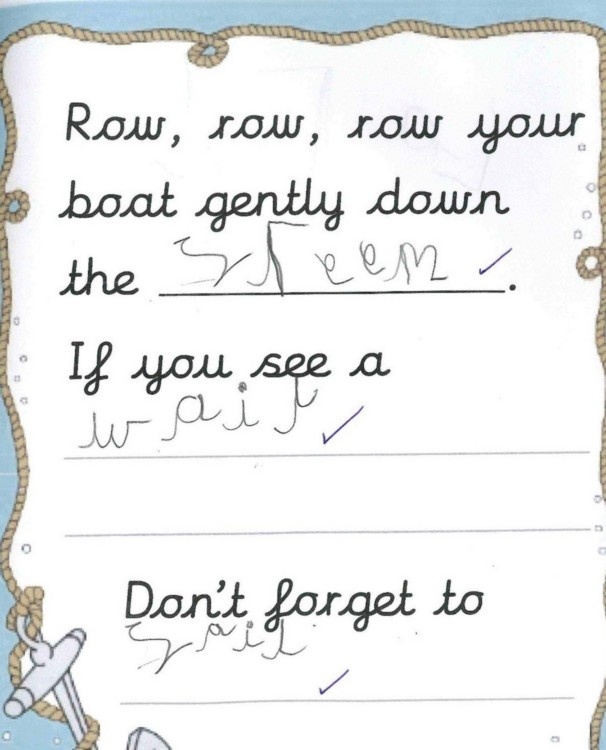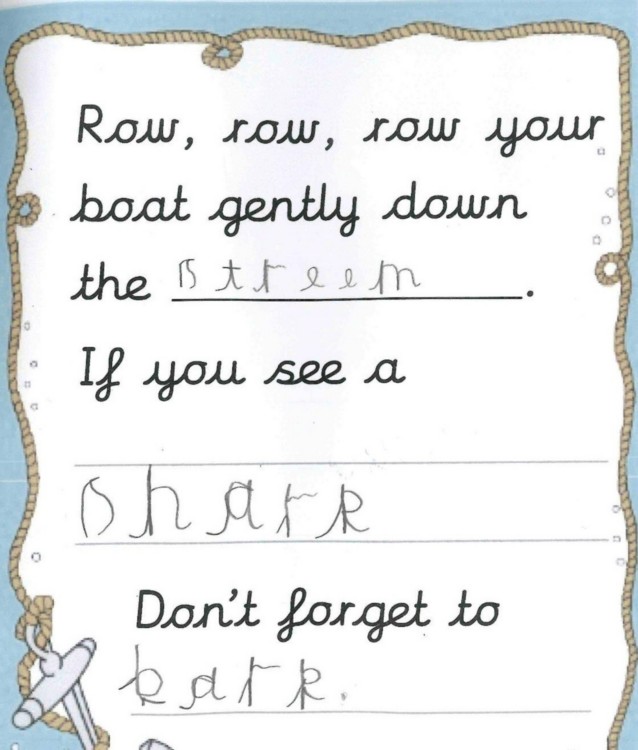 Pancake Day
For Pancake Day Reception worked together to make their own pancakes. We learnt about the ingredients we needed, how to make the pancakes and the importance of staying safe when cooking. We then got to try some yummy pancakes ourselves. The next day we worked hard to write our own set of instructions.
Nativity 13 December
This week the children performed their nativity to their families. Everyone has worked really hard to learn their lines as well as the songs and it showed with their amazing singing and brilliant bravery in speaking loudly on the stage. Well done to all the children in Reception!
Christmas Songs 12 December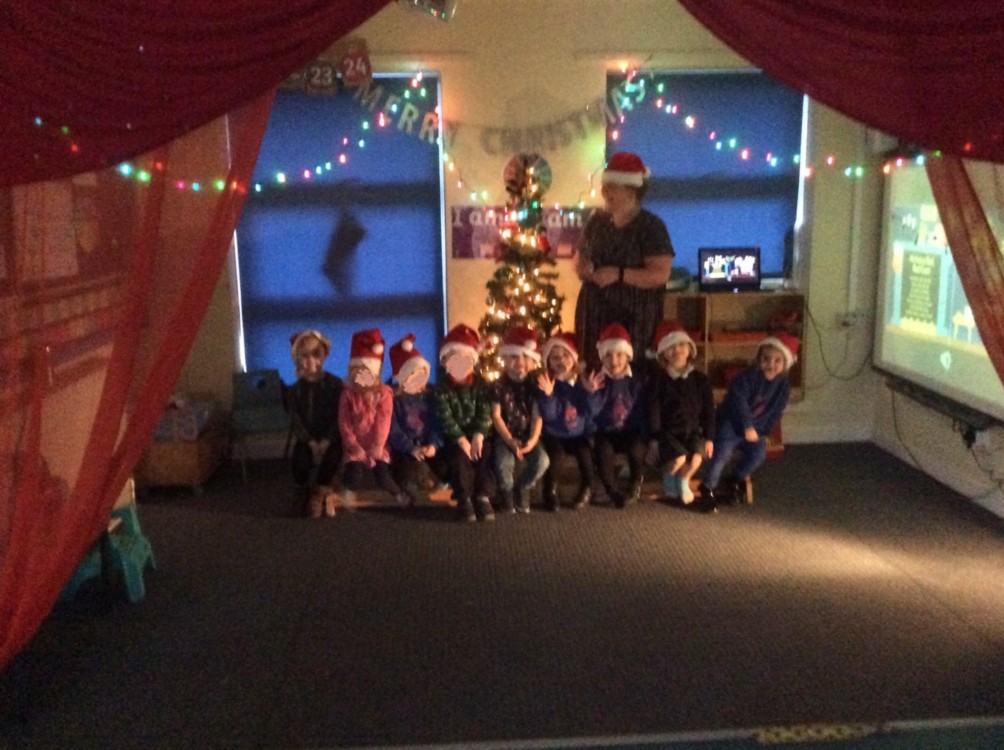 A HUGE thankyou to everyone who came this morning to hear your children sing their Christmas songs! They were very excited and it was lovely to see them so happy and that so many parents and grandparents were able to come along. It is a busy time of year and both myself and Mrs Keir are hugely appreciative of your support. Can I also take this opportunity to remind you once again not put photos on social media! Thank you!
Puddle 14 November
When it rains a huge puddle grows in the middle of the KS2 playground… We can see it from our nursery garden and it is HUGE!! We have had our eye on it for a while so today we got the waterproofs out, the trousers, the wellies and put big anoraks over our regular coats and we went to have a proper jump in it!! Then we went to explore the woods and it was very different to last time. Lots of the leaves are on the floor now and there are some huge muddy puddles out there. When we came back we dried off and warmed up with the last of the bonfire hot chocolate.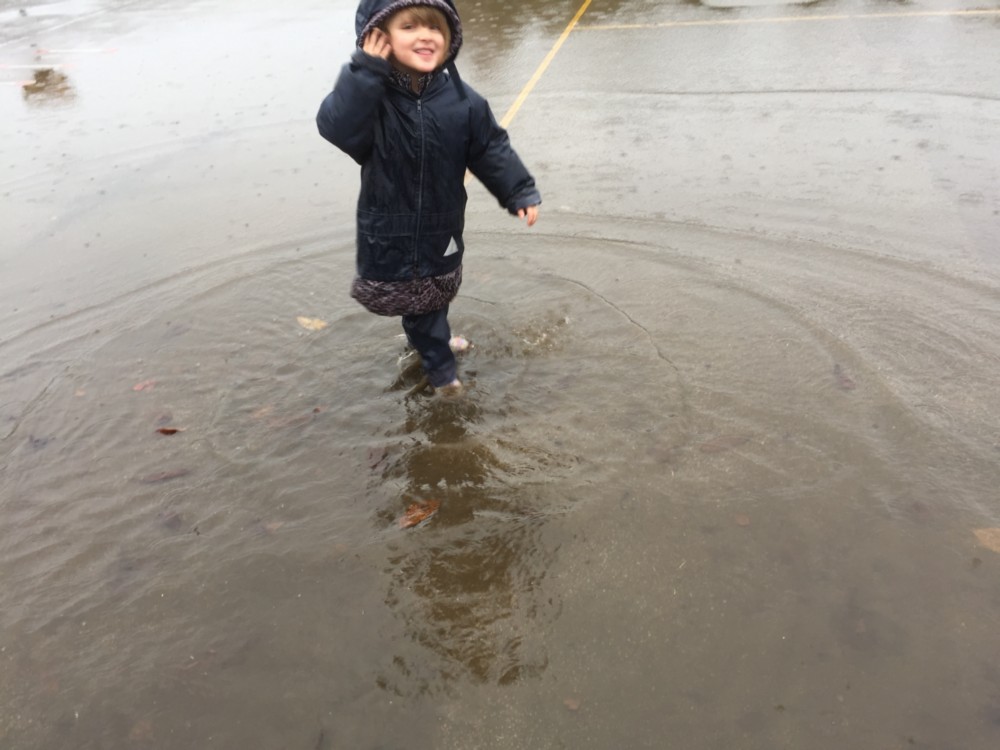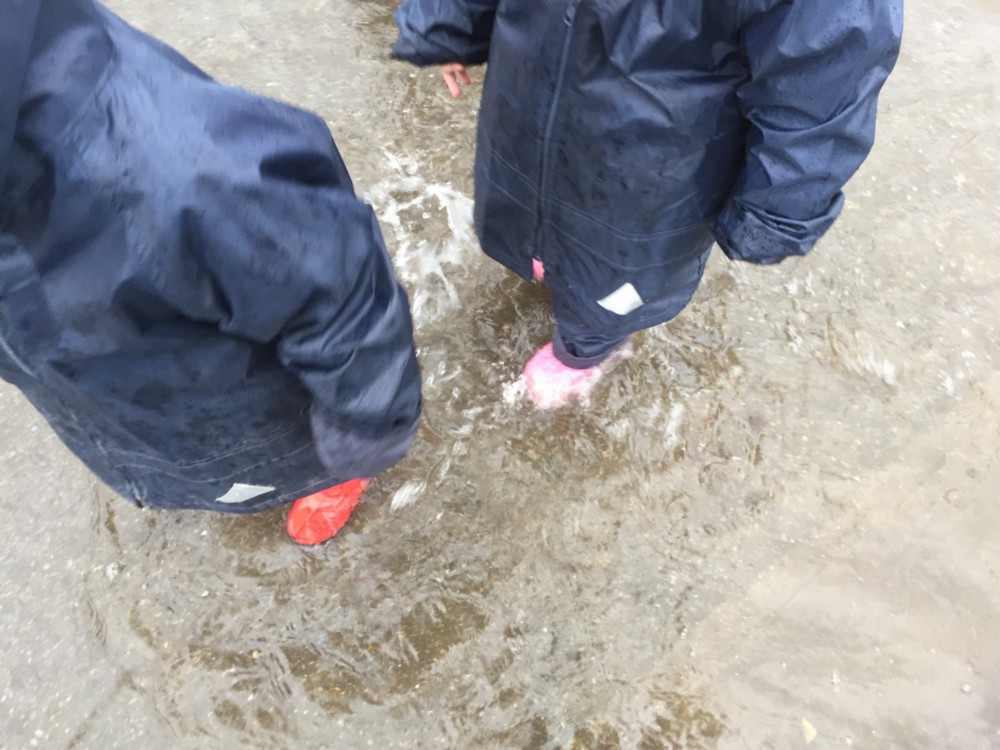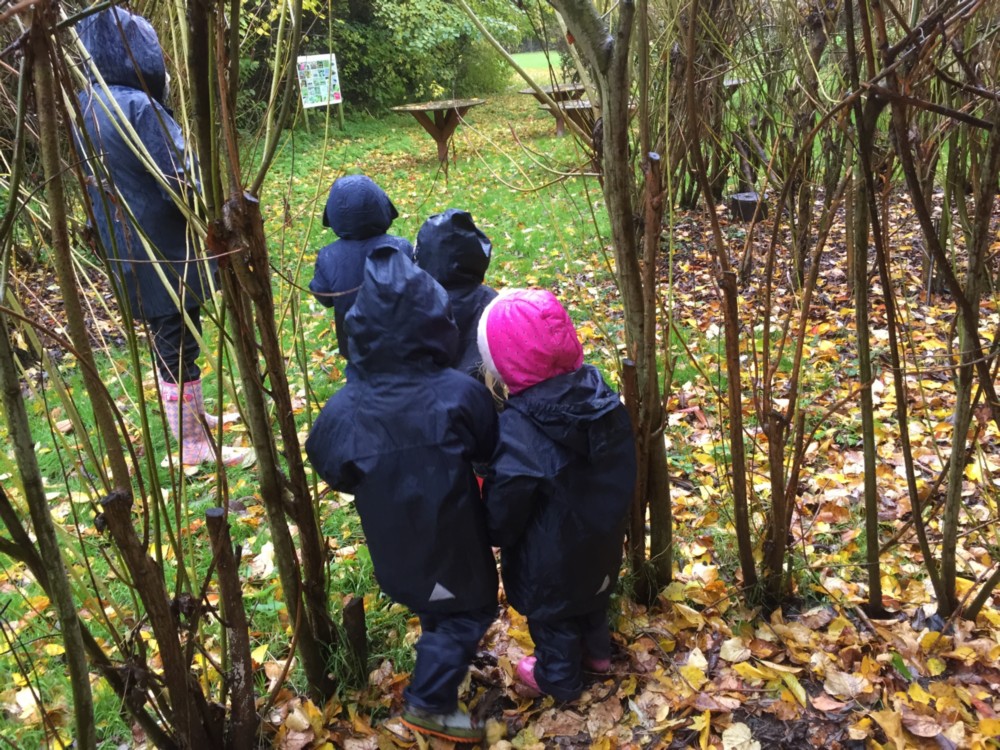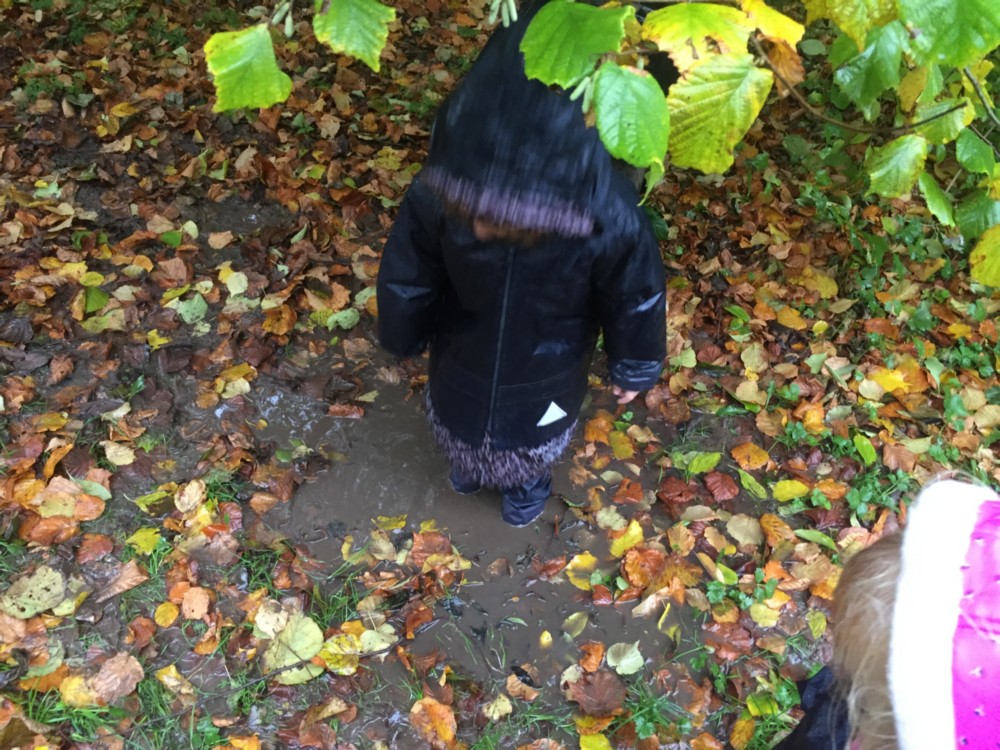 Fire Safety 7 November
Today Mr Goult brought his fire fighter clothing and equipment into school to show us and to explain how it keeps him safe. He told us about all the different items and what the job of a fire fighter is. Some of us got to try on the clothing and Mrs Emery got to dress up in the whole outfit.
We had planned to have our own bonfire today using the fire pit but the rain meant we had to change our plans. We still had hot chocolate and marshmallows in the classroom but in the dark watching firework videos. We all had a great time.
Bonfire Night 5 November
Today is November the 5th which means Bonfire Night!! We snuggled round a picnic blanket and celebrated with a pretend fire and some warm Hot Chocolate. We watched some fireworks and pretended to toast marshmallows on our fire (they were dipped chocolate to make them look more toastie!). A lovely way to end the day.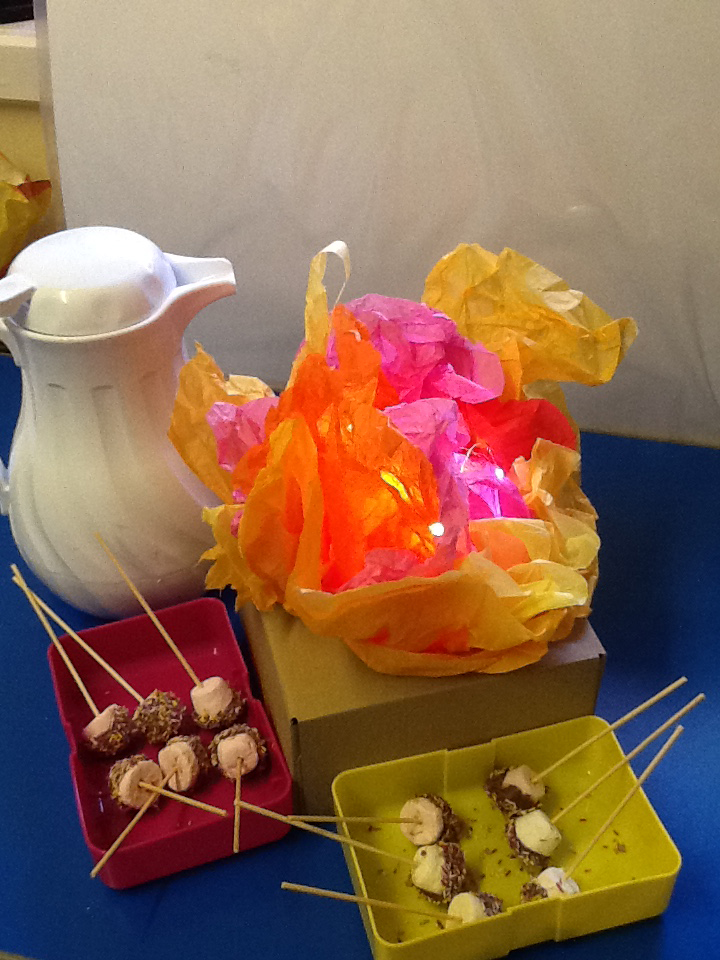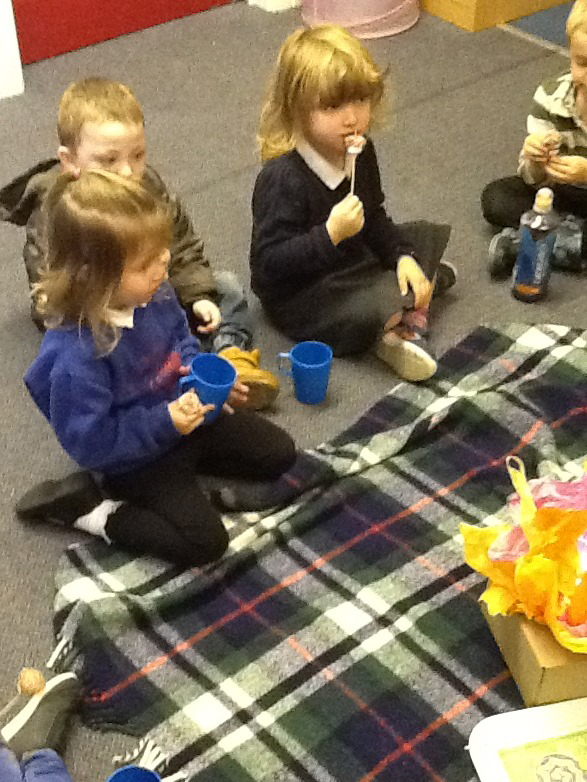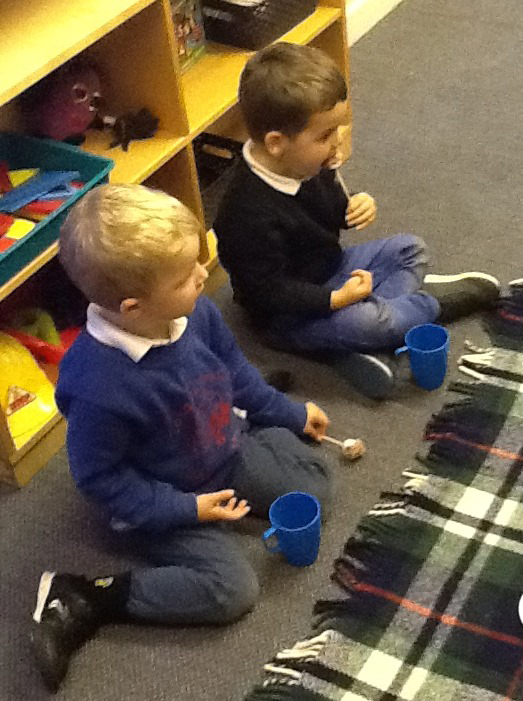 Draco's Robots 17 October
The children have loved wearing the robot costume we made and following on from that we used the shapes around the classroom to print robot pictures.
Reception's First PE Lesson 14 October
Last week Reception had their first PE lesson in the hall. We played different PE games to help us understand the space we were moving in as well as our own personal space. The children are also becoming confident in getting themselves changed before and after PE. Well done everyone!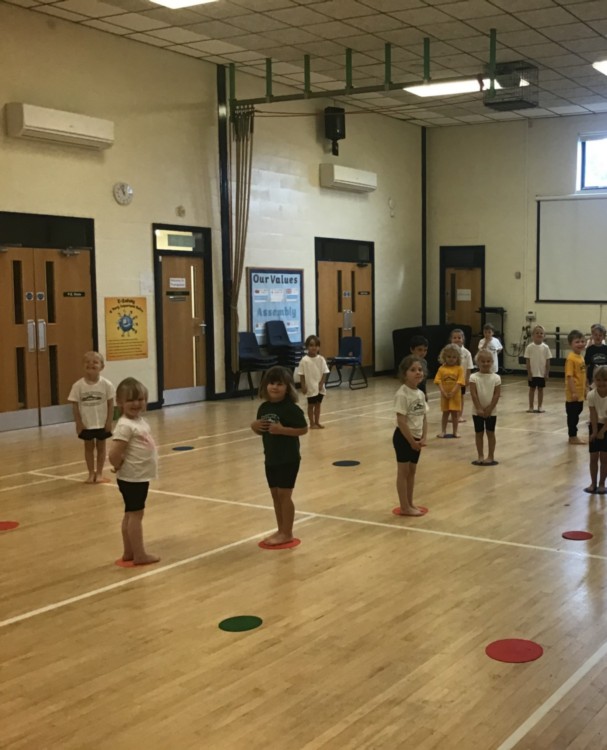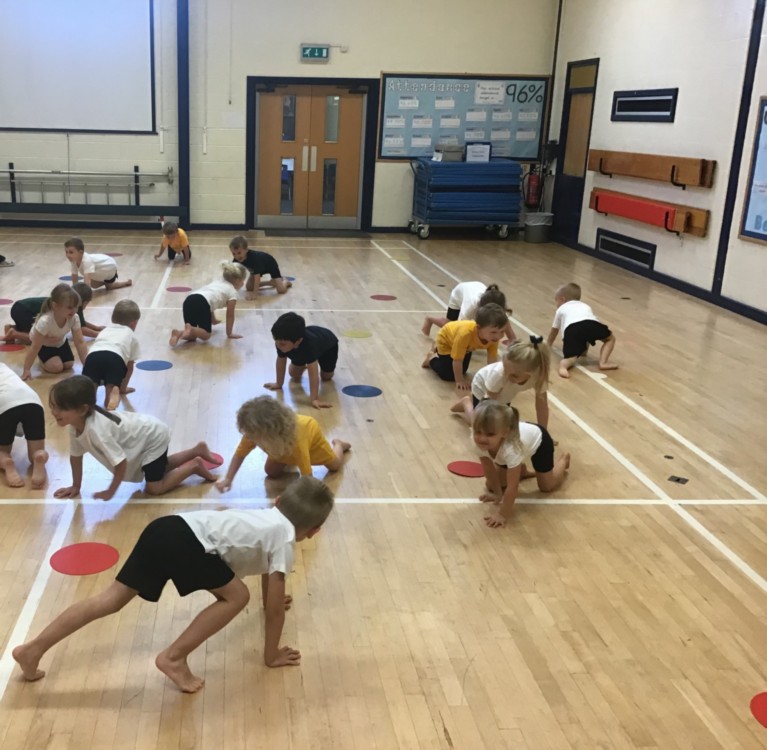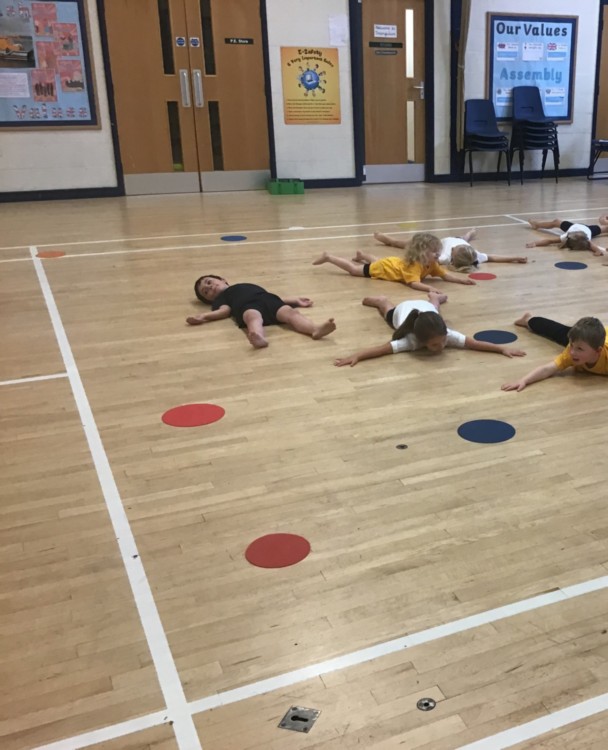 This morning in Nursery 4 October
We found a box, talked about what it could be and thought it might make a good robot and then we put some wellies on for a walk in the woods while we let the paint dry. Please click on the pictures below to enlarge them.